Hanabanilla
.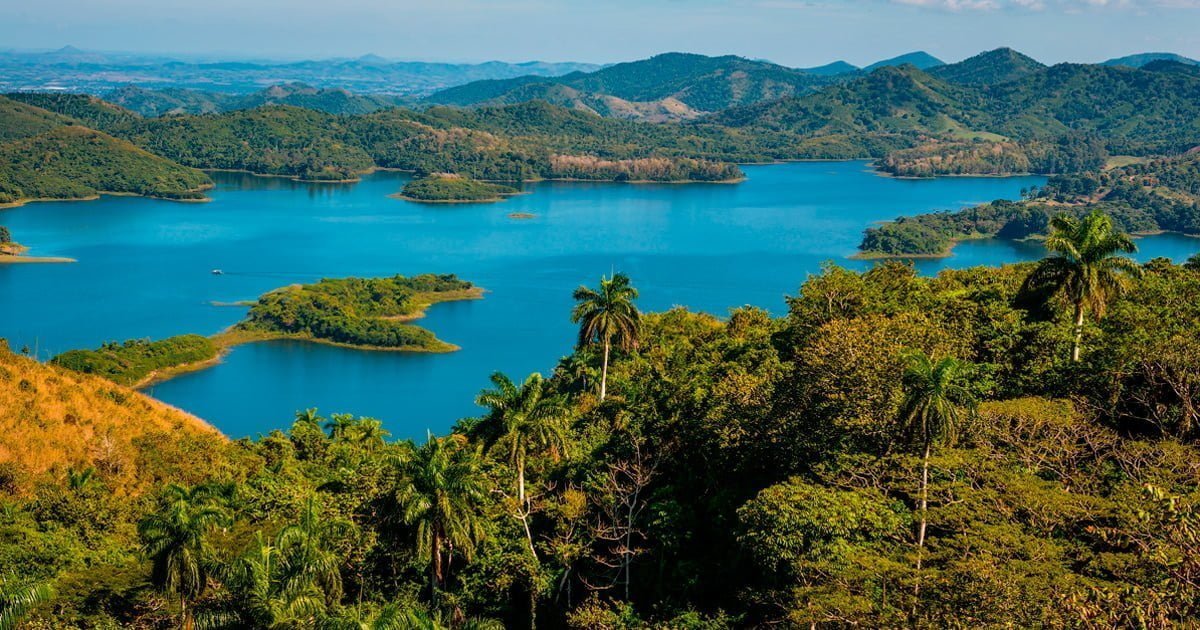 This post is also available in:
English
Español
Hanabanilla: Small Golden Basket
Hanabanilla, aboriginal word that means Small Gold Basket, is the right name for its thousand 735 hectares of exuberant nature, located in the green hills and the only intramontane lake of Cuba, in the central massif of Guamuhaya.
In the mountainous area, belonging to the provinces of Villa Clara and Cienfuegos, there are plenty of trekking, river routes and bird watching in a relief of mogote-like peaks and steep slopes with rough terrain slopes, such as La Colicambiada and La Old Cave. The lowest point is located at 365 meters above sea level, in the mirror of water and the highest point, in Pico Tuerto, at 919 meters.
One of the great charms of the area is located in its flora, with 634 species of flowering plants, 101 of them endemic.
Among the curiosities of the area stands a floating ambulance on the calm waters of the lake and the movement of small boats, the main transport for carrying out the daily tasks such as the transfer of schoolchildren to school.
Originality and beauty of the natural environment constitute seduction for a growing number of national or foreign visitors who venture, for the elevations, in search of the charms of the Little Golden Basket.
AlexxaCasas invites you to book private houses in the center of Cuba …
CubaTravel info.